Anthelion National Scholastic Fine Art Competition – 2020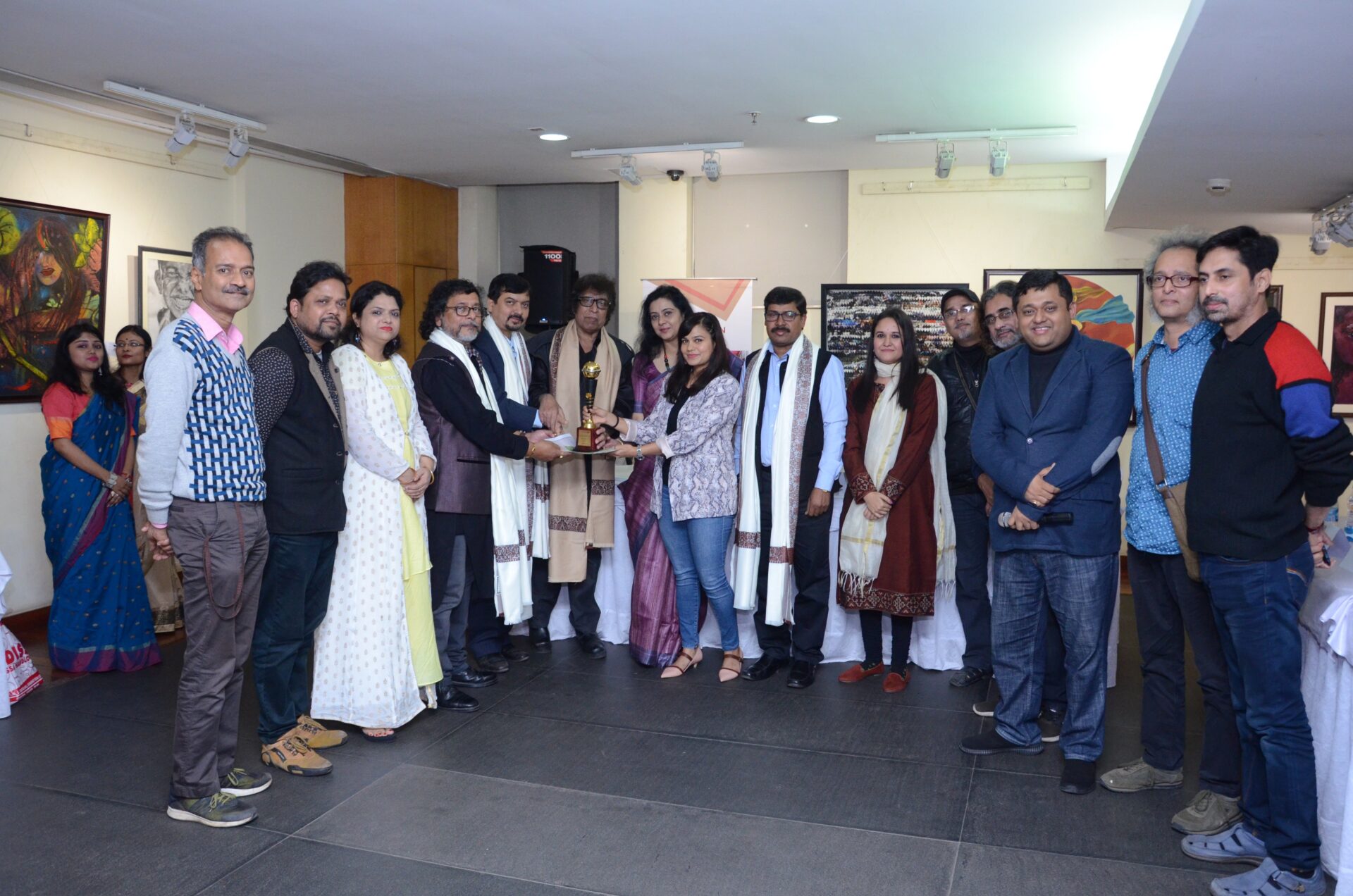 With the tremendous success of our All India National Scholastic Fine Art Competition 2019 with participation of 300+ candidates from all over India and a gala Exhibition of 65 shortlisted Artwork at ICCR, Kolkata in December 2019, we are more than happy and enthusiastic this year to launch this year's ALL INDIA NATIONAL SCHOLASTIC FINE ART COMPETITION 2020.
The idea is to identify true Fine Arts potential, honor their skill and promote them through Association & Anthelion's Platform Nationally.
The Process: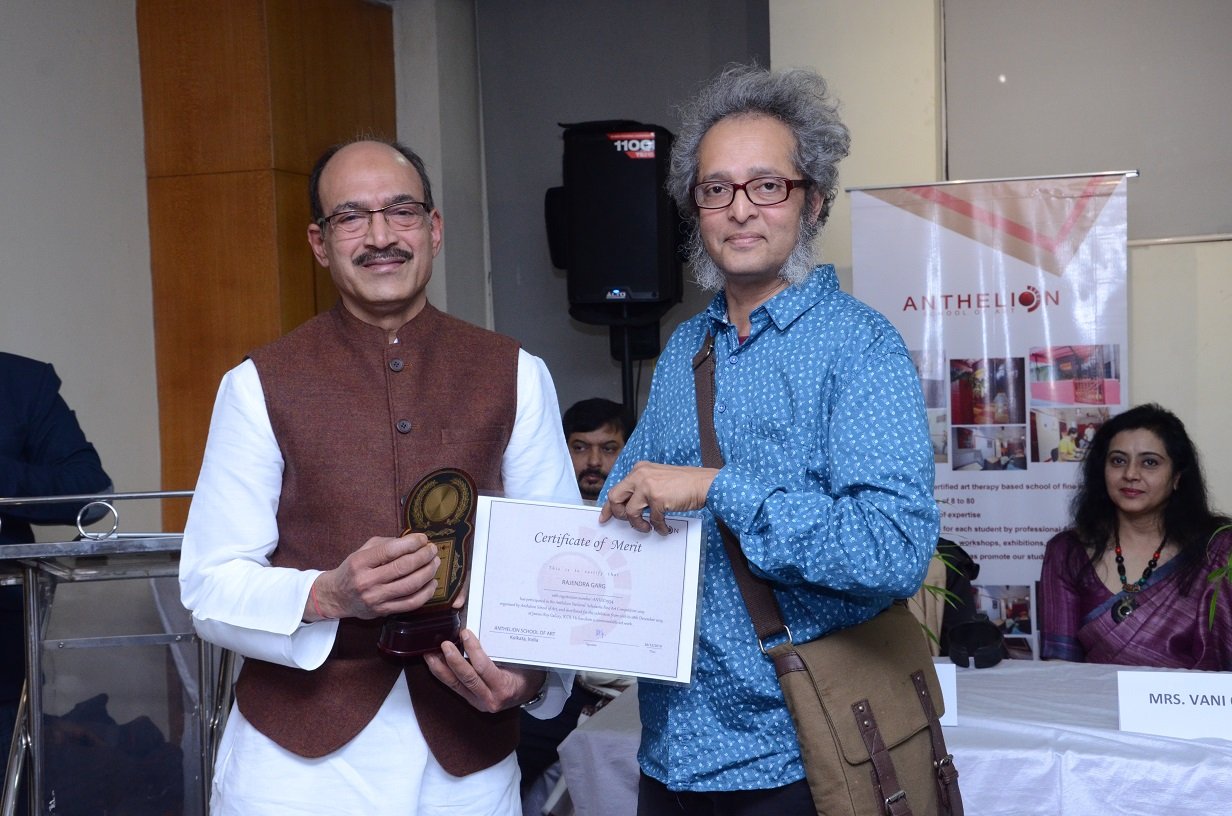 Kindly Register Yourself by first filling the form below (at the end of this page) and then making the payment for your Registration –
Registration Fees (Non-refundable) – Rs 515/-
First fill the form, then make the payment through any one of the three methods. Please know this is absolutely authentic and will be bigger than last year. In case you want to make the payment only after speaking to us, then mention that in the Form and wait for our call.
After making the payment please – either email the screenshot / payment receipt to anthelionartschool@gmail.com, or whatsapp the same to 90515 00831. Please mention your Name, City, Mobile Number (used in the form) in the email / whatsapp so that we know who is sending the screenshot / payment receipt.
On Tallying your Payment with our Bank Record and the Form Data, we shall confirm your registration and provide you with a Registration Number that you shall need to use for submission or further communication. The confirmation process will be done on or before 12 working days (2 Weeks) from the last date of Registration. So kindly be patient.
Last Date of Registration: 31st July 2020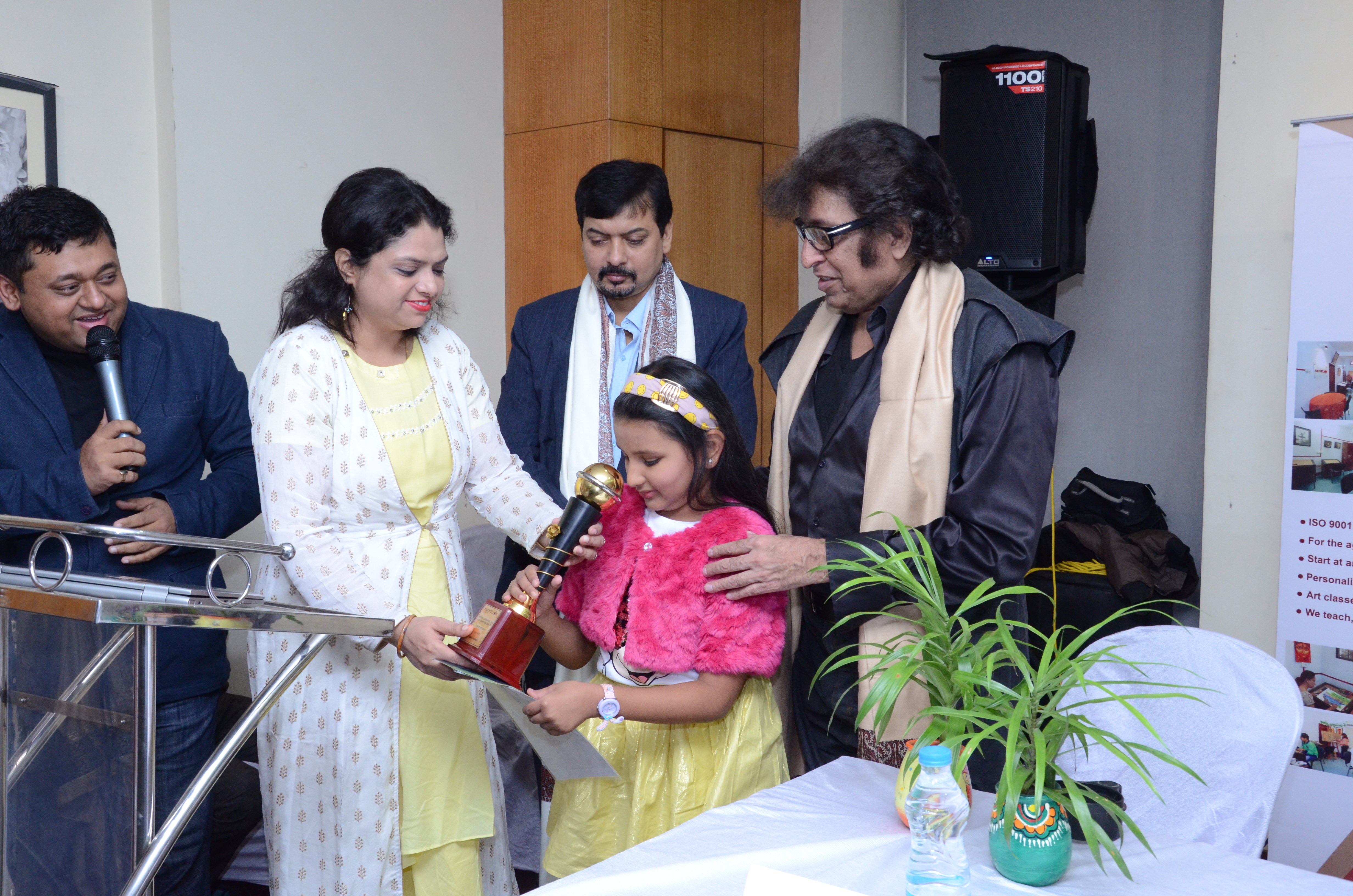 The following are the Participation Guidelines for each Category –
Painting:
Topic – Open (Be wild to your imagination)
Not Acceptable – Copy-work of any Painting (Famous, Historical or Otherwise)
Acceptable – Study Work or Any Composition based on Any Theme.
Medium – Any (including Mixed)
Surface – Canvas, Canvas Board, Sheet (Any)
Size – FIXED – Canvas / Canvas Board (30 inches by 30 inches), Sheet (Full Scape 30″ x 22″) – No Variation will be accepted.
Style / Art Form – Any, feel free to express yourself
Age – 11 and above.
By entering the contest, entrants under 18 years of age indicate that they have obtained the permission of a parent or guardian.
After registering please focus on your submission as we request you to submit FRESH WORK and not old ones.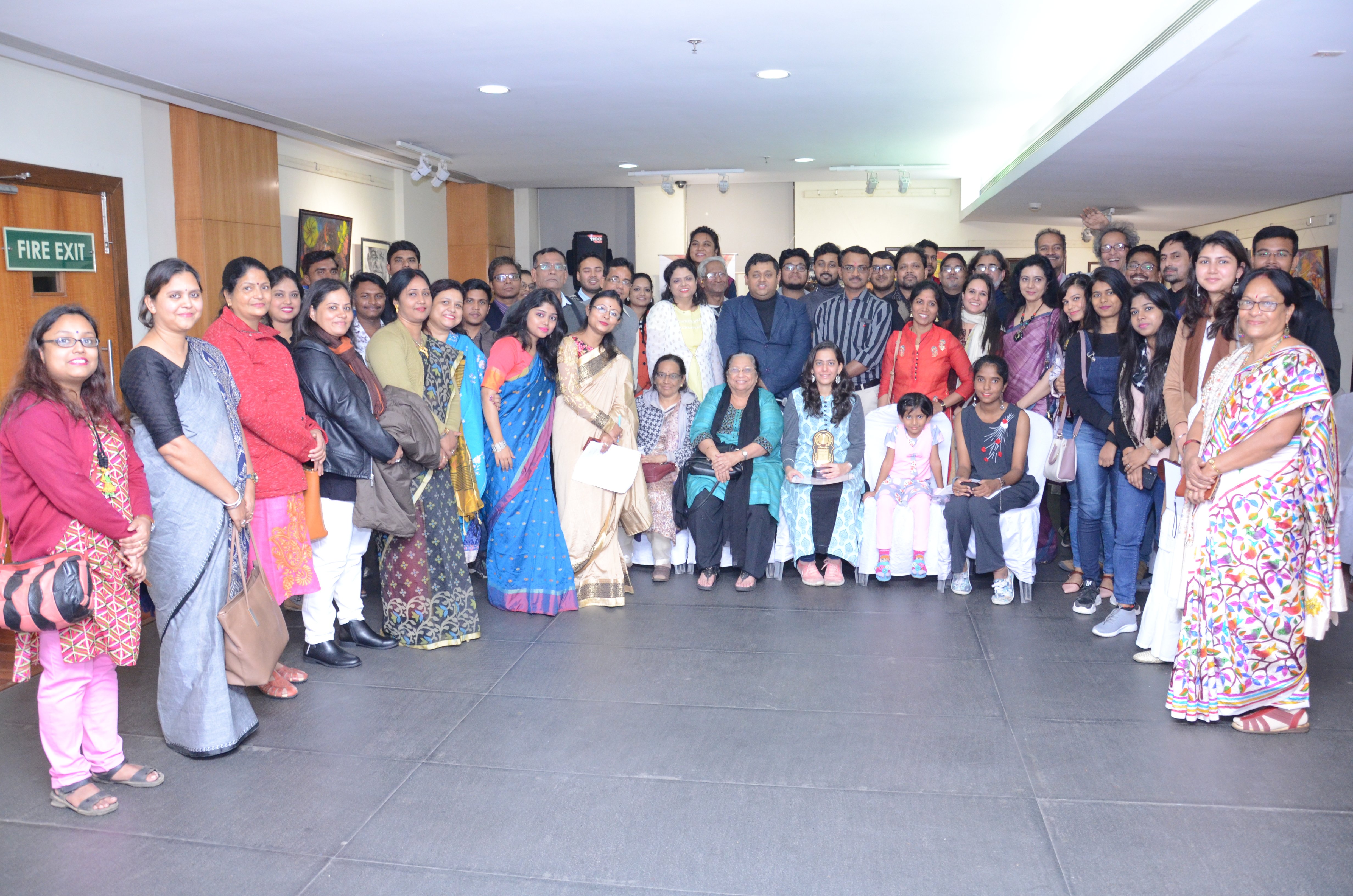 Submission Date – 15th October 2020
Submission Process: For all the three Categories / Subjects, first you have to submit ONE High Resolution Photograph (of Painting / Sculpture / Photography) by email to anthelionartschool@gmail.com mentioning your "Registration Number" in the Subject Line. Please make your submission between 11th October and 15th October only.
We shall declare the Shortlisted Candidates of 35 best Painting with Name & Registration number on 15th November 2020.
Based on the current COVID scenario, we shall decide on the following Exhibition by end of November Only. If we decide to go for the Exhibition, then the following paragraph shall be valid and applicable. If we decide NOT to go with Exhibition, we shall directly declare the results and send the prizes.
If Exhibition is organized then the chosen candidates will have to send framed original Artworks to our office by 31st December 2020, of which we shall organize a Gala Exhibition in late January / Early February (Exact Dates to be declared by 31st December 2020) in Kolkata, in which we shall declare the 1st, 2nd and 3rd of the competition.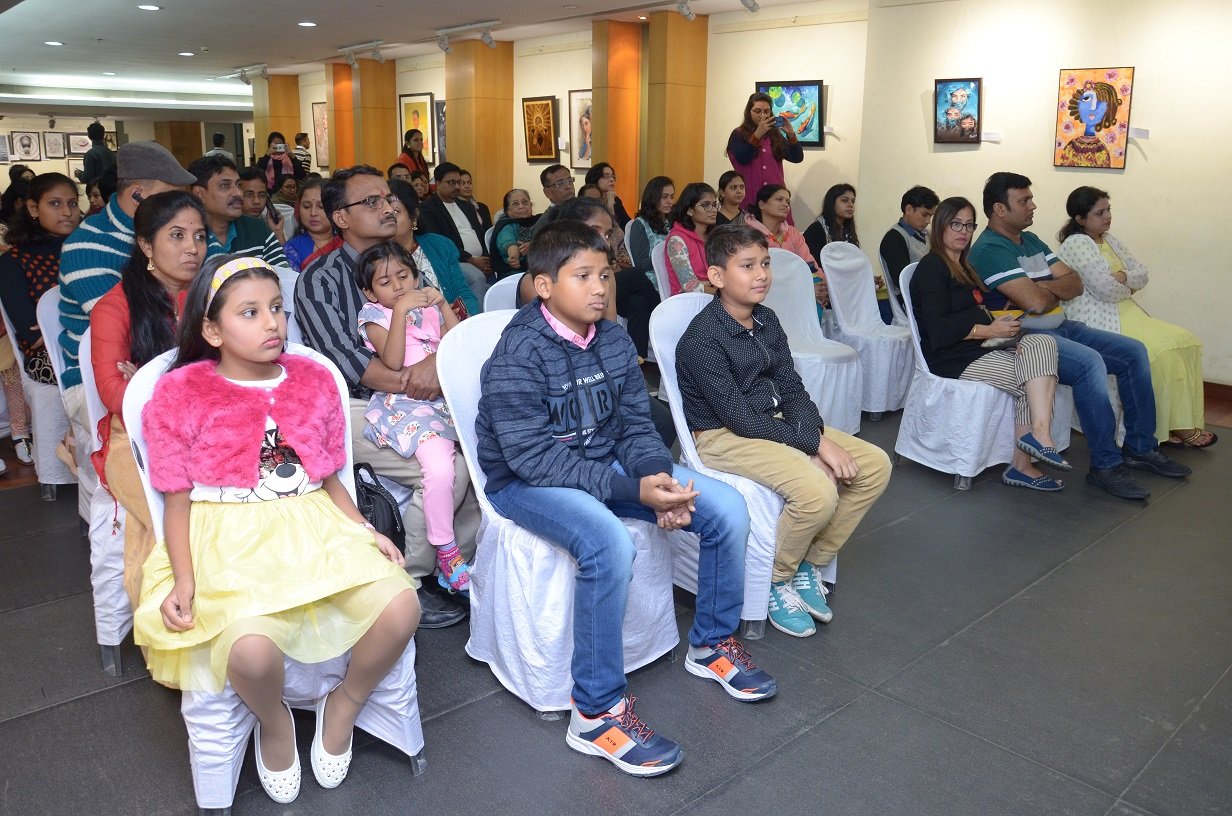 The Prizes:
Rank Certificates (1st, 2nd & 3rd only) – Hard Copy and Mementos.
Three Cash Prize – Rs 10,000 (1st); 5,000 (2nd) & 2,500 (3rd).
Rest of the shortlisted participants will get Hard Copy Merit Certificates.
Note:
We shall also collect the return courier fees of the selected shortlisted candidates and we shall return the paintings through courier after the Exhibition.
There shall be digital Participation Certificate for all registered applicants who would submit their art-work on time.
All cost for sending and return of Paintings, Sculptures or Photographs (Printing & Binding included) shall be bourn by the Participant.
Anthelion School of Art shall not be responsible for any Damage in the Courier in any to & fro direction.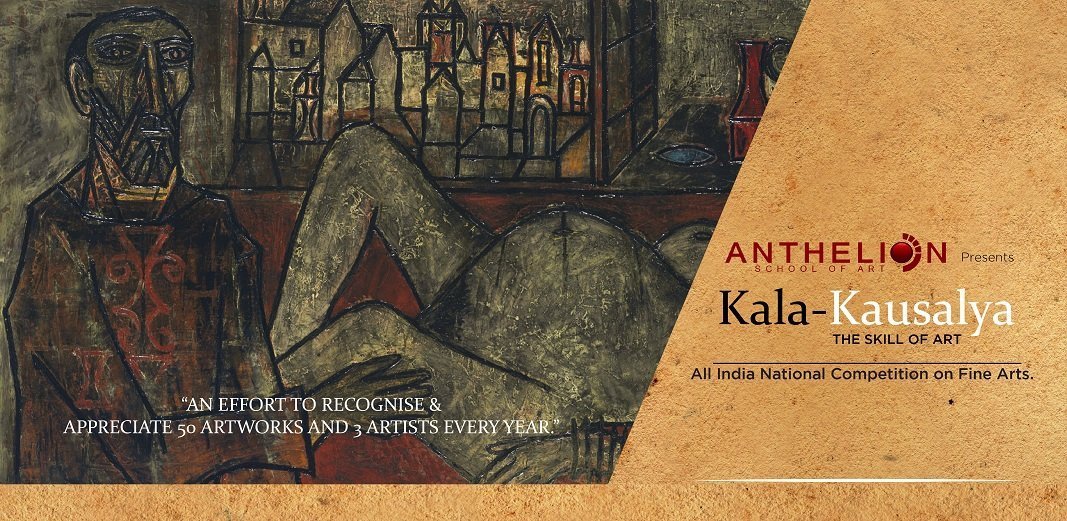 REGISTRATION PAYMENT:
THROUGH PAYU PAYMENT GATEWAY: (Online – Debit C/Credit C/Net Banking/Wallet)
THROUGH PAYTM:

THROUGH OTHER METHODS:
Please make the payment through NEFT / IMPS / Cash Deposit / Cheque Deposit and note the Transaction ID, Place & Time of the transaction to be filled into the form given above or to be mailed to anthelionartschool@gmail.com or to be sent through WhatsApp to +91 90515 00831.
NOTE: Only for Cash Deposit in Bank – Registration fees is Rs 550/- (As bank deducts some Outstation Cash Deposit Charges).
The Bank Details for the payment is –
Anthelion School of Art
ICICI Bank Ltd
Branch – Tollygunge Kolkata
IFSC – ICIC0001064
A/C NO – 106405000871
Now, if you have filled the form and made the payment then your Registration process is complete. Without filling the form or without making the payment registration is not complete. Both needs to be done. The confirmation of registration will only be sent via email to your registered email id within 12 working days (2 weeks) from the last date of Registration. No interim communication will be made.