India is nearing its 75th Year of Independence in 2022 and in celebration of Freedom, Anthelion School of Art is planning a lot of things throughout next three years, among which "INDIA ART EXPEDITION – 2020" is one of the most exciting & versatile Art Event. We are inviting Fine Art Students, Artists & Photographers from all over the world to make 14-Days Art Expedition of India – in which 3 days will be travelling to KHAJURAHO, 4 days to AJANTA & ELLORA and 3 Days "Assimilation Workshop" in Kolkata, West Bengal. The Expedition shall begin in the 2nd February 2020 and end on 15th February 2020. A digital exhibition of the final art-works shall be organized in our web portal.
We extend our heartiest invitation to the art students & artist of the world. If you are interested in exploring the Art of Ancient India, as individual or as a group, please fill the form below. You may participate as an individual or as a group. If you are interested as an institution, we would like to invite at-least 5 artists / art students from your respected institute in this ART EXPEDITION. (Institutional participation shall get 10% discount).
We shall arrange end-to-end everything of the Expedition starting from the Airport (Preferably New Delhi (Capital of India) International Airport) where your students have to reach, to leaving them again at the same location or any other preferable Airport, at the end of the Expedition. The cost of 14 days expedition (Airport -to– Airport) will be INR 122,000/- per person (USD 1,700/-; EUR 1,543/-; ISRAELI NEW SHEKEL 6,052/-; SGP DOLLAR 2,341/-; JAP YEN 184,000/-; AUS DOLLAR 2,487/-). (Institutional participation shall get 10% discount). The cost of Visa & travelling to India and back is separate which the student / institute has to book. We shall provide a minimum of 3-star quality accommodation along with safe, clean and comfortable travel and food during the entire course of Expedition. Upon completion of registration process, we shall provide the Visa Invitation Letter.
We shall receive all participants on 1st February 2020 at the New Delhi International Airport and drop them off to the same place on 15th February 2020. The last date of completion of Registration Process is 30th September 2019 (as we will need 4 months to complete all arrangements).
For all the participating Artists & Art Students, it shall be a guaranteed trip of a lifetime.
LOCATIONS OF EXPEDITION:
Khajuraho – 3 Days
Ajanta-Ellora – 4 Days
Kolkata, West Bengal, India – 3 Days
EXPEDITION COVERAGE:
Painting
Photography
ACTIVITIES:
Study work in Painting & Photography in the above mentioned 3 locations
Online Exhibition of 30 days in our portal
TAKE-HOME:
Experience of a lifetime – of Painting Study / Photography of the Above Locations.
All Your final artworks / photographs.
Certificate of Expedition & Workshop – all in one.
EVENT DATES:
STARTS ON: 2ND FEBRUARY 2020 (WE SHALL RECEIVE YOU AT NEW DELHI INTERNATIONAL AIRPORT ON 1ST FEBRUARY 2020).
ENDS ON: 15TH FEBRUARY 2020.
A BRIEF TOUR OF WHAT ONE WILL EXPERIENCE
Khajuraho:
Khajuraho is one of the most popular tourist spots in the state of Madhya Pradesh in India. It is famous for its ancient temples that depict some of the finest art in the world.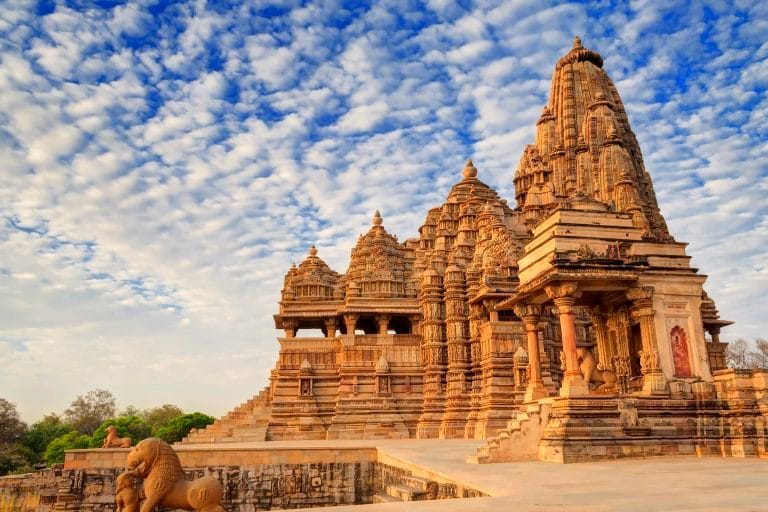 Built between 950-1050 AD by the Chandela Dynasty, these temples depict various forms like meditation, spiritual teachings, kinship, wrestling, royalty and most significantly, erotic art.
The temples consist of stunning displays of fine sculptures and exceptional architectural skill, making them one of the UNESCO World Heritage Sites in India.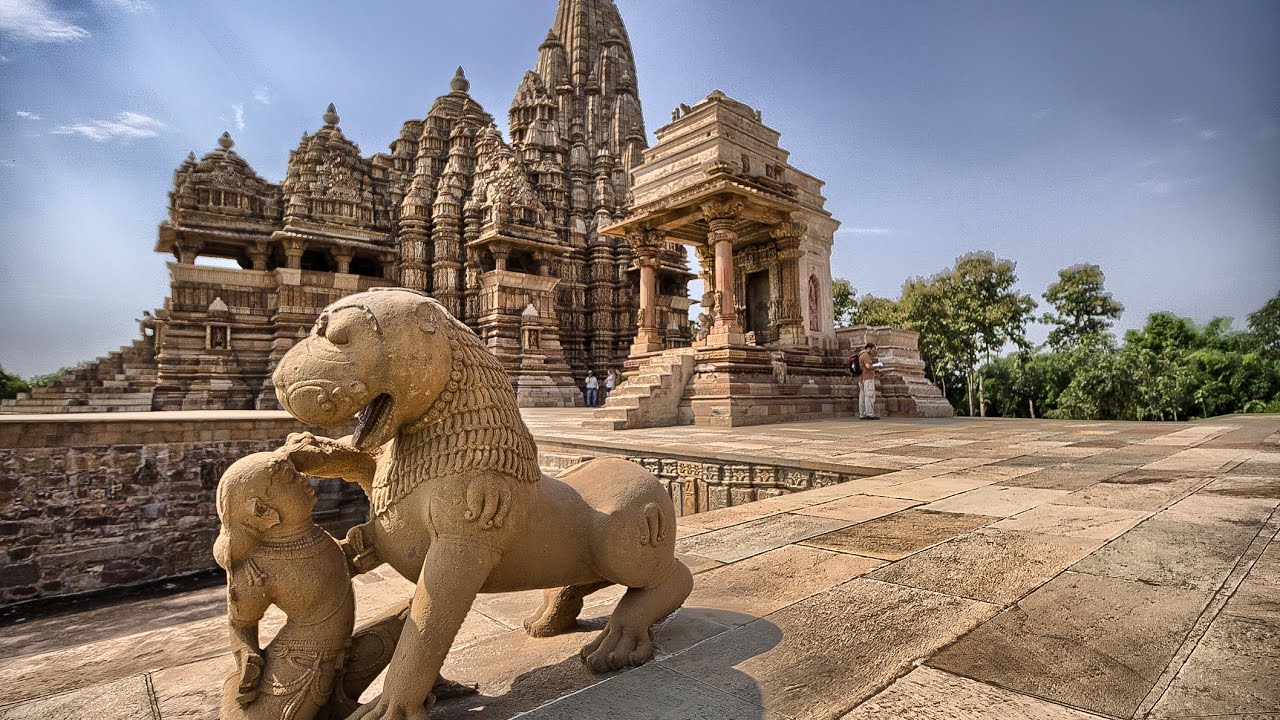 Based on their geographical location, the temples are categorised into three groups: Eastern, Western and Southern. Beautiful, intricate and expressive, the sculptures of the Khajuraho temples will leave you in awe and wonder.
Ajanta-Ellora:
Ajanta and Ellora caves, considered to be one of the finest examples of ancient rock-cut caves are located near Aurangabad in the state of Maharashtra, India. Adorned with beautiful sculptures, paintings and frescoes, Ajanta and Ellora caves are an amalgamation of Buddhist, Jain and Hindu monuments as the complex includes both Buddhist monasteries as well as Hindu and Jain temples.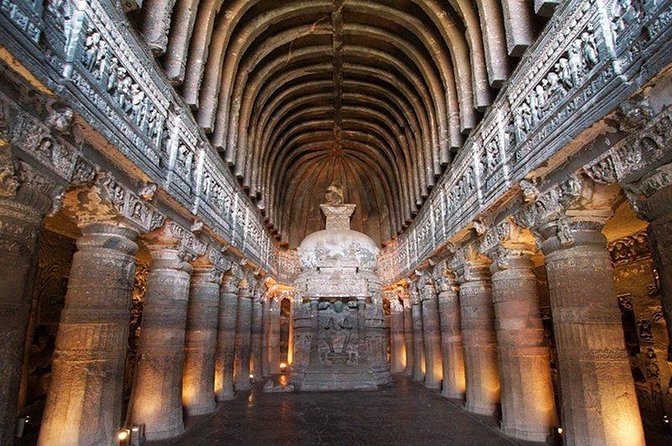 The Ajanta caves are 29 in number and were built in the period between 2nd century BC and 6th century AD whereas the Ellora Caves are more spread out and 34 in number and dates to the period between 6th and 11th Century AD. Ajanta and Ellora caves are designated as UNESCO World Heritage Sites and are quite popular among travellers from all over the world.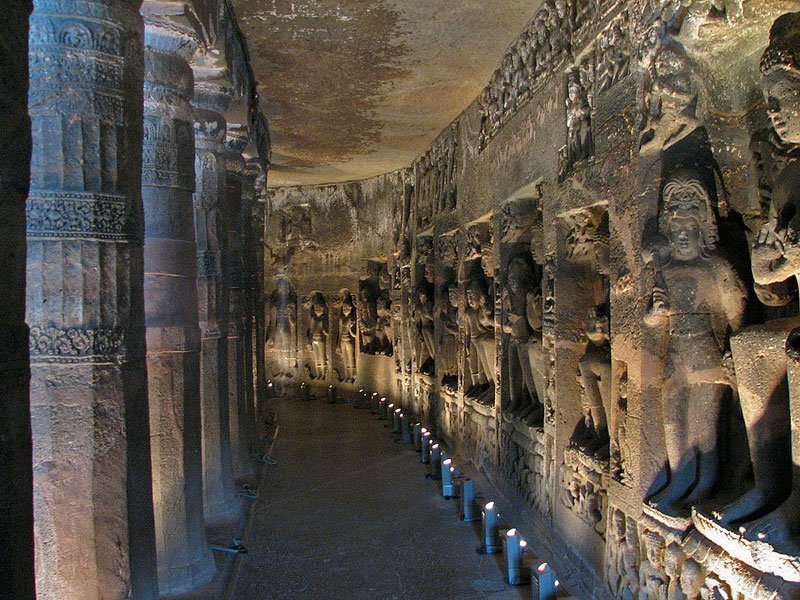 Ajanta caves located around 99 km north of Aurangabad are mostly Buddhist sites and were used as a retreat by Buddhist Monks. Ellora is just 15 km west of Aurangabad and have a better mix of Hindu, Jain and Buddhist sites. These hand-carved caves were built and sponsored by the Indian rulers of those periods and are almost buried by thick forests all around. One of the most famous sites in the entire Ajanta and Ellora Caves is the Kailash Temple, which is also the single largest monolithic structure in the world.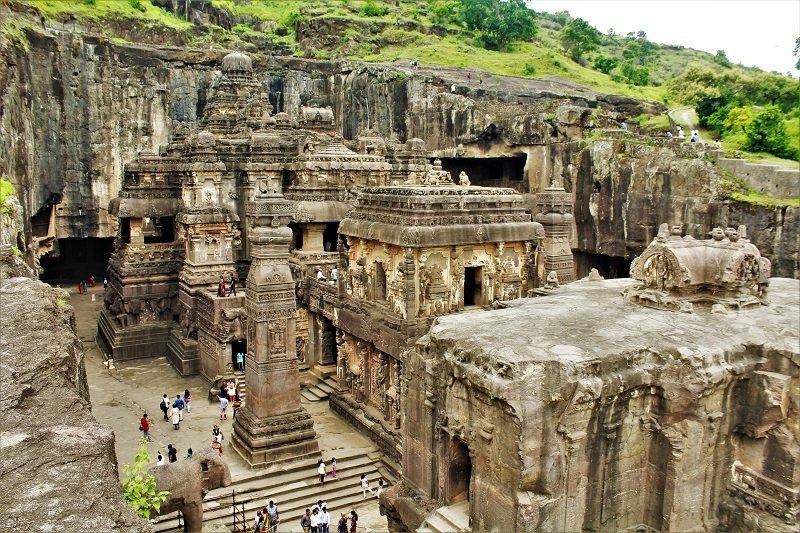 These rock-cut caves containing carvings are some of the best examples of ancient Indian architecture and sculpture.
Art of Rural West Bengal:
Located in the eastern part of India with the Himalayan Ranges at its North and the Sunder bans at its Southern end, the state of West Bengal in India is touched by all hues of Mother Nature. It is also a state that has produced the fiercest freedom fighters, the best academicians, the most celebrated poets and writers, well-known social reformers, and extremely talented singers and dancers. The state is not just known for producing some of India's greatest minds; it was also home to St. Mother Teresa, the tireless missionary of Kolkata.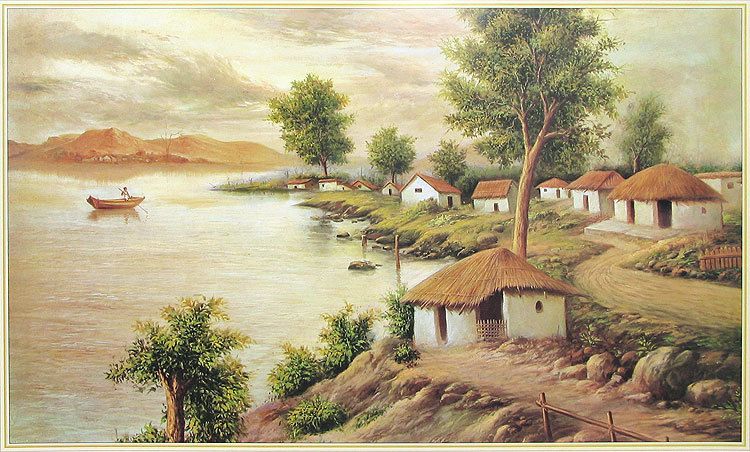 Arts and Crafts of West Bengal:
The people of West Bengal have tremendous respect for all kinds of art forms and most members of a household are engaged in learning and practicing it in some form or other. The state has a rich cultural heritage and people go out of their way to ensure that the traditional art forms are passed on from generation to generation.
The state has produced some great minds and thinkers like Rabindranath Tagore – the world-renowned poet, writer, and painter who contributed immensely to the art and music scene of the state and indeed, the whole country.
As discussed earlier, West Bengal is also famous for its beautiful handicrafts that use a variety of materials. Let's take a look at some of the major art and crafts of the state:
Pottery and Terracotta sculpting
Pottery is an art form that is prevalent all over Bengal and makes use of the abundant river side clay from its various rivers for producing beautiful statues, pots and pans, storage jars and even toys and colorful dolls.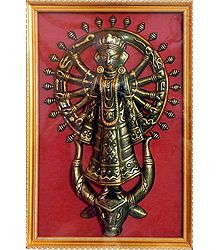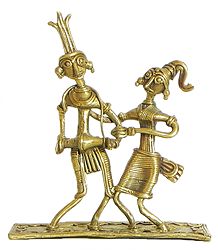 This art is practiced mostly by the women of the state, especially in rural areas. During Durga Puja, the biggest festival of the state, grand idols of the Goddess Durga are produced by potters that then adorn the Puja Pandals throughout the state.
Terracotta sculpting is very popular and is one of the primary forms of income in the city of Krishnanagar and Terracotta artisans often win various national and international art awards.
Dhokra Metal Casting
Dhokra Kamar Tribe of the state practice this metal casting technique, also known as hollow casting that uses lost wax to produce divine figurines, jewelry, lamps, etc.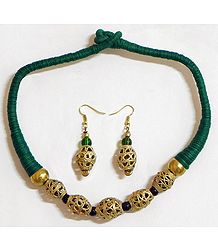 Kalighat Paintings
This is one of the most famous folk-art forms in West Bengal. Artists typically use water color to depict life in Bengal or Hindu Gods and Goddesses in a style typical to them. The artists originally belonged to the Kalighat province of Kolkata, hence the name.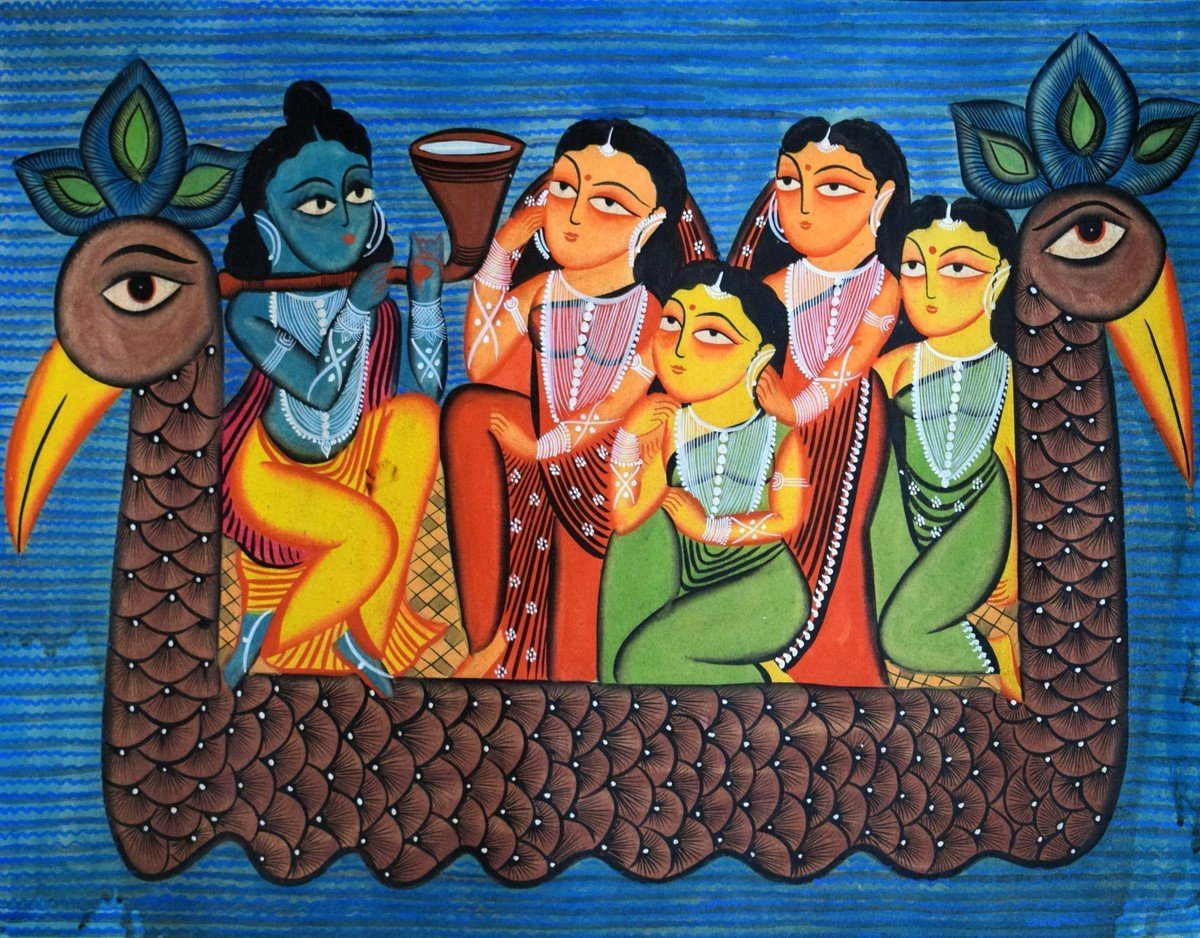 Batik Paintings
Batik paintings are very popular in West Bengal and artists produce some striking paintings depicting village life and Hindu Gods.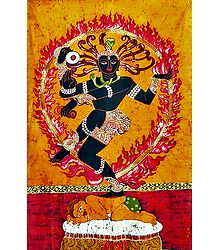 Artists now create colorful Batik paintings not only as paintings but also as motifs on Sarees, Kurtas and other apparel.
Weaving of Muslin Cloth
Muslin, also known as mul-mul is a fine cotton cloth which is being produced in the state since 17th century and was at one time Bengal's biggest export item, next only to Darjeeling Tea. The cool cloth is used mostly as dress material for both ethnic and western apparels.
Kantha Embroidery Work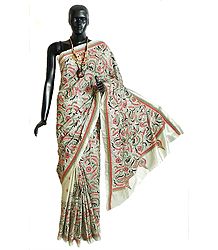 This is a traditional embroidery form of Bengal which is done both on cotton and silk materials and involves mainly floral, birds and animal motifs. It is used mainly on Dhotis and Sarees which form the traditional male and female attire of the locals. Apart from these, Kantha motifs are also used on blankets, bedspreads, tablecloths, etc.
Wood Carvings
Bengal artisans use wood, especially sandalwood, for carving traditional designs depicting deities. These pieces are used as decorative panels.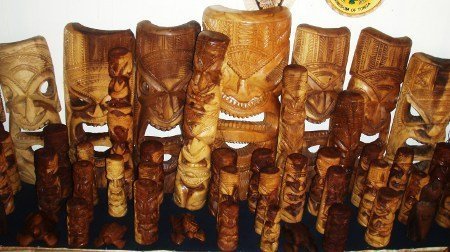 Jute Products
Jute items from Bengal range from carpets, decorative pieces, jewelry, bags and even bedspreads in a variety of colors and designs. At craft fairs across the country, jute products from Bengal have always been one of the most appreciated and well-received items.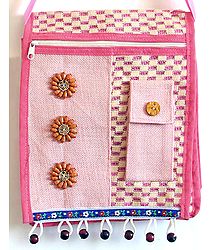 Others
Some of the other popular crafts of the state are stone carvings, bone and ivory carvings, wooden and papier mache masks, bamboo and cane baskets, woolen carpets and Thangka paintings from Darjeeling, cane mats from Cooch Bihar, terracotta pottery and shitalpati mats from Dinajpur, etc.